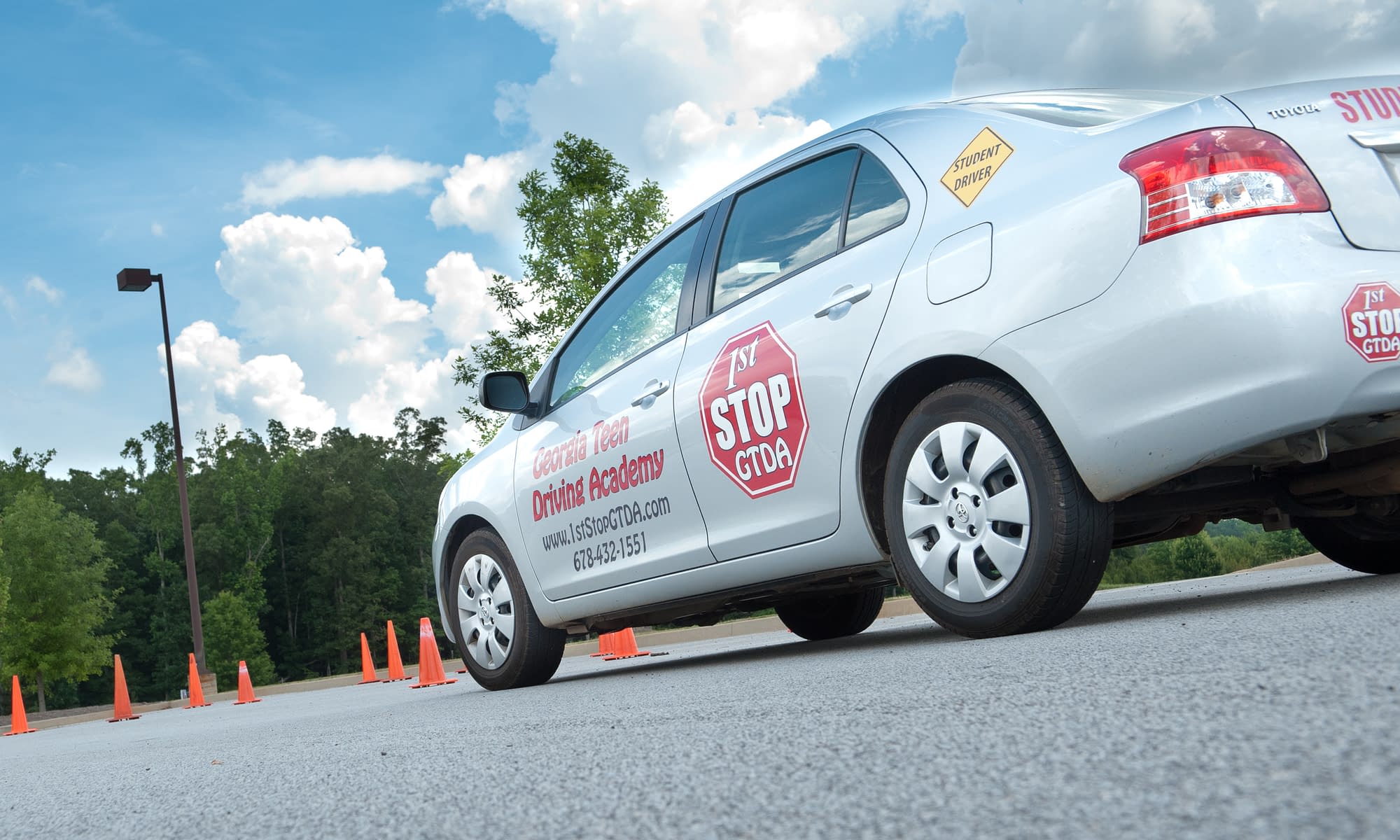 Road Skills Testing
$75.00
1st Stop Georgia Driving Academy is one of the few driving schools in the state that are authorized to conduct this testing. If the student successfully passes their road skills test, they will be issued a certificate which can be taken to the Department of Driver Services in order to receive their Class D License; no other testing will be required.
All testing will be conducted at 78 City Square Blvd, McDonough, GA 30253. Each student will be given two attempts to pass the test for the price of $75.00. If they do not pass on their first attempt, they will have to reschedule at a time that is convenient for them and the instructor for no additional cost. Any no shows or cancellations will result in students being charged for the testing. Payment must be made at the time of scheduling and cancellations must be made 1 week in advance to scheduled testing date so that adequate notice can be given to the Department of Driver Services. Any additional testing will result in additional charges should the student be a no show or cancel without one-week prior notice. By making payment online for this service, you agree to the terms and conditions listed above and the contract that will be provided upon arrival at the testing facility. Any questions, please feel free to contact us at 678-432-1551.
**** Be sure to bring a copy of your learners permit with you to the testing facility the day of your road skills test. If your permit does not show that it was issued at least 1 year & 1 day, you will be required to produce a Motor Vehicle Report (MVR) from the department of driver services website in order to take your road skills test with us. The MVR can be found at the following web address: https://online.dds.ga.gov/onlineservices/mvrintro.aspx
There will be a $50 fee for late cancellation/no shows within 24 hours for lessons and the test. This includes coming to the road test without proper documentation, resulting in rescheduling the test.
(678) 432.1551
Road Skills Testing, also known as the Third Party Testing Program is a program in which the Department of Driver Services (DDS) authorizes certified driver training schools and instructors to administer the road skills tests to individuals that have completed a 30 and 6 driver education course at the driver training school.