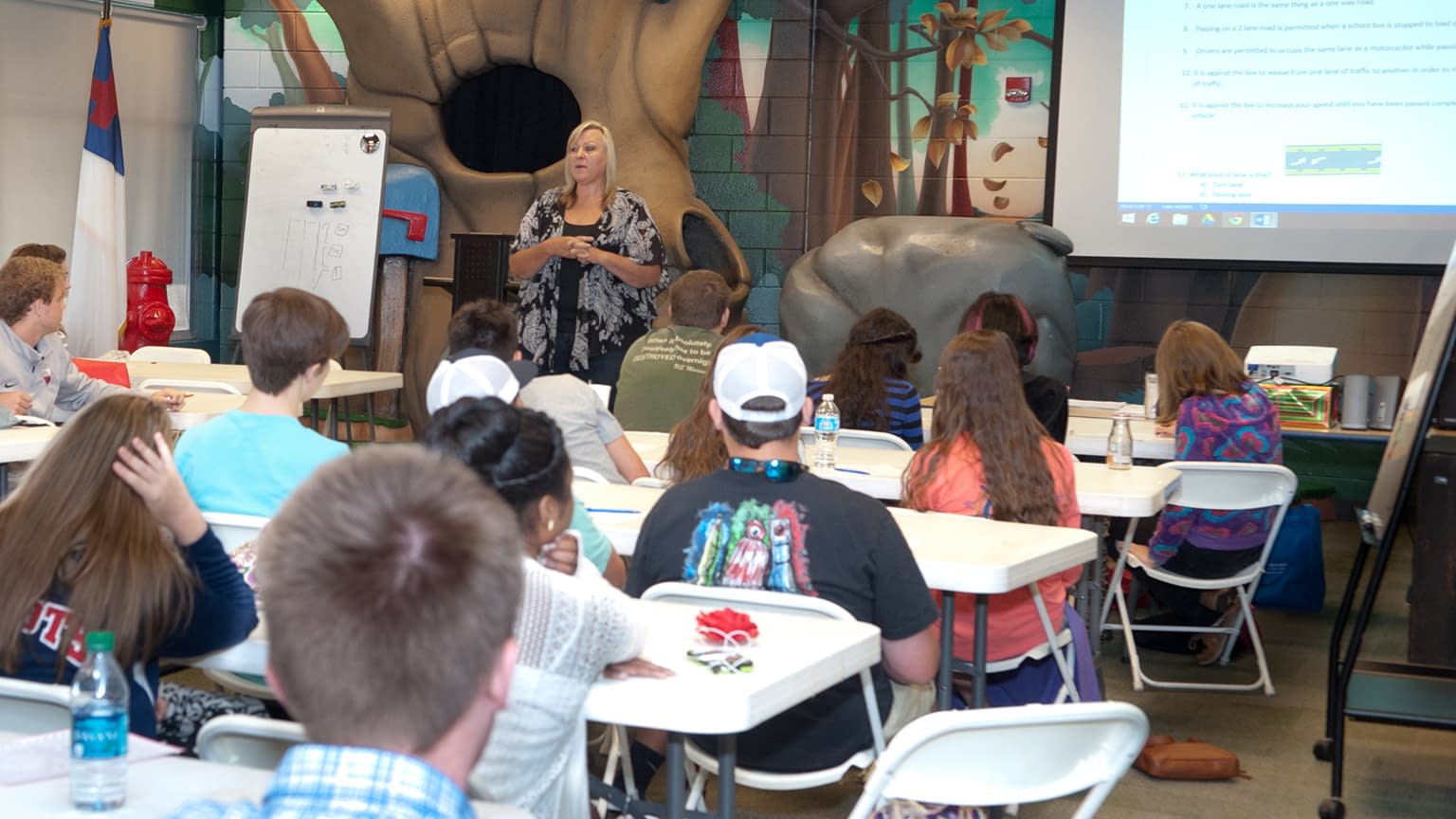 30-Hour Classroom Training
$149.95
Our classroom instruction is fun, exciting, and interactive. Students will learn critical skills to make their driving experiences much safer. Each student must complete this training prior to obtaining a Class D license in the State of Georgia.
1st Stop Georgia Teen Driving Academy is licensed by the Georgia Department of Driver Services (DDS) in accordance with Georgia Law Title 43-13-1. Each instructor has been licensed by the Georgia Department of Driver Services. DT #635.
Don't forget that you will receive up to $150.00 tax credit for taking the course and it may also qualify you for up to a 10% discount on your car insurance!
There will be a $50 fee for late cancellation/no shows within 24 hours for lessons and the test. This includes coming to the road test without proper documentation, resulting in rescheduling the test.
*The certificate of completion will be issued no earlier than 48 hours after the course is completed unless prior notice has been given that it is needed sooner.
Road Skills Testing, also known as the Third Party Testing Program is a program in which the Department of Driver Services (DDS) authorizes certified driver training schools and instructors to administer the road skills tests to individuals that have completed a 30 and 6 driver education course at the driver training school.